Amazon Referral Commission Charges for Different Categories
Amazon has a simple and transparent fee structure for sellers with no hidden charges. To sell on Amazon.in, you pay Referral Fees and Closing Fees. There are no separate listing fees, payment collection fees, and subscription fees. Amazon will only charge when you make a sale.
For all products, a percentage of the total sales price that is paid by the buyer (including the item price, any shipping or gift-wrap charges charged by the seller) is deducted as a referral fee.
Download Amazon Referral Charge Chart
Amazon provides a powerful tool for calculating your product price and profit.you can search your product and select the product which you want to sell on Amazon. You can find various product categories in the given list.
For Example, I would like to know the charges for shoes, or I wish to sell shoes on amazon market place, select shoes on the given list, now you can see the referral commissions charged by AmazonIt's 14 %.
Type your product name on the search bar and select your product
Now you can see your referral charges for shoe category,
1. Enter your product price on the box, and select "calculate fees" tab
It will show  Amazon referral fee and closing fee for your product
Choose your shipping method easy-ship or selfship
1. Select shipping mode locally, Regionally, Nationally
2. Enter Your Product Weight in grams
3. Select Submit Button
You can see your Amazon total deductible amount and what you can make after the sale .Enter your actual product price on a given box, calculate your Profit.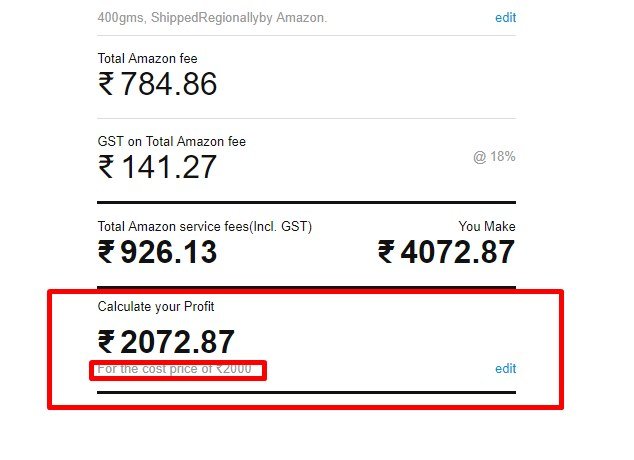 Updated Amazon Referral Charges given below